A treat so good, your taste buds will thank you. The rich chocolate and buttery toffee flavors of HEATH have made it into and onto this delicious Ice Cream Cake. Dig into to the crunch you know and love.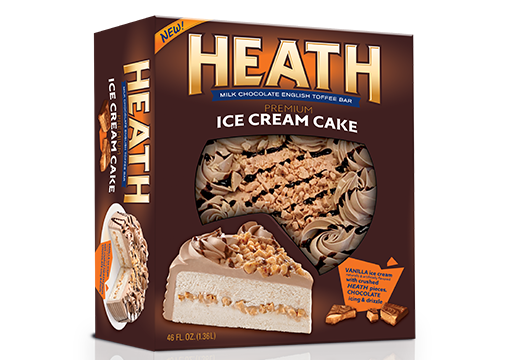 HEATH Ice Cream Cake
Serves: Up to 9
HEATH is the perfect addition to any frozen treat, and we created an Ice Cream Cake with all the HEATH you can handle. This new premium Ice Cream Cake delivers your favorite HEATH taste with a signature toffee crunch. The dessert features crushed pieces of real HEATH Milk Chocolate English Toffee Bar layered between smooth vanilla ice cream and is finished with chocolate whipped icing and HERSHEY'S chocolate syrup drizzle.
Enter your zip code to find this Ice Cream Cake in a store near you.
Locate HEATH Ice Cream Cakes: