Have your cake and fill it with ice cream too. From our signature Carvel Ice Cream Cake, to one of our seasonal Carvel Ice Cream Cakes, our variety is perfect for any occasion. And they're all topped with everyone's favorite – Carvel Ice Cream Cake crunchies.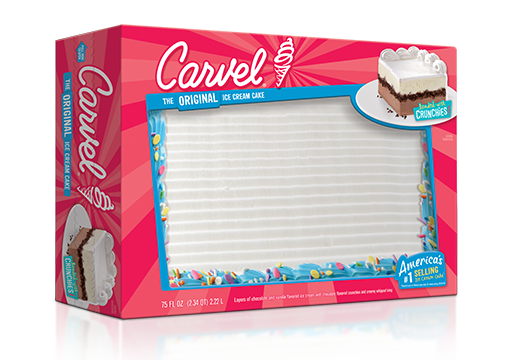 Carvel Ice Cream Cake with Confetti – Family Size
Serves: Up to 18
Carvel is the ice cream cake made for any and every occasion. Made with layers of vanilla and chocolate ice cream with chocolate crunchies and fresh whipped icing, this confetti-decorated ice cream cake is a celebration in itself. Customize the top to say what you want!