Delicious & irresistible. That's how we feel about chocolate and peanut butter. The perfect combination in one Ice Cream Cake. Indulge in a REESE'S dream come true.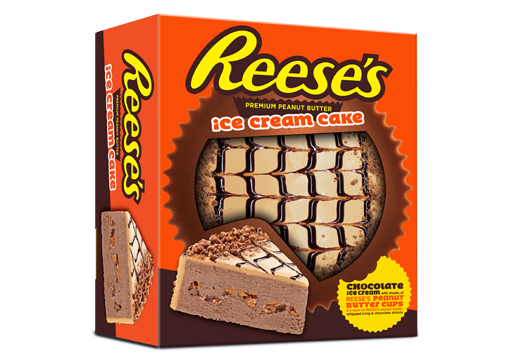 REESE'S Ice Cream Cake
Serves: Up to 9
When it comes to chocolate and peanut butter, nobody does it better than REESE'S. Now, they've taken their perfect flavor combination and whipped up a masterpiece. This decadent chocolate ice cream cake is filled and covered with chunks of peanut butter cups, layered with peanut butter, and topped with whipped icing and chocolate drizzle.