Here's where dessert meets luxury. Jon Donaire has a wide variety of selections. From Cookies and Cream Ice Cream Cake, to Caramel Turtle, Banana Split, and more, pick out your favorite and take it home.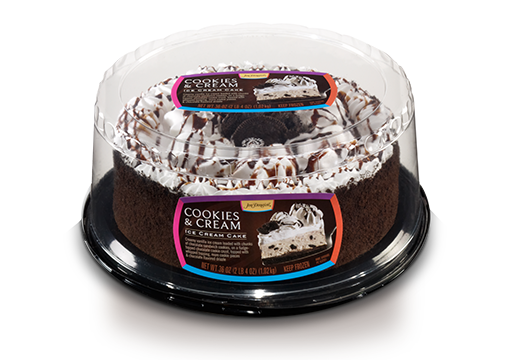 Jon Donaire Cookies and Cream Ice Cream Cake
Serves: Up to 12
Creamy vanilla ice cream with chocolate sandwich cookies on a fudge-topped chocolate cookie crust. Decorated with whipped topping rosettes, chocolate drizzle, and chocolate cookie pieces.
Enter your zip code to find this Ice Cream Cake in a store near you.
Locate Jon Donaire® Ice Cream Cakes: