A wide variety of luxurious flavors await you with your next Jon Donaire ice cream cake. Cookies and Cream, Caramel Turtle, S'mores and more are all in the decadent line of ice cream cake flavors.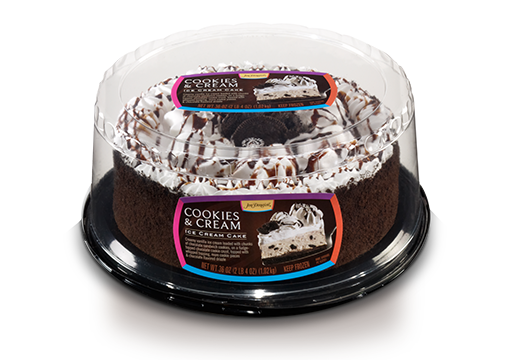 Jon Donaire® Cookies & Cream Ice Cream Cake
Serves: Up to 12
Creamy vanilla ice cream with chocolate sandwich cookies on a fudge-topped chocolate cookie crust. Decorated with whipped topping rosettes, chocolate drizzle and chocolate cookie pieces. Uncut.
Enter your zip code to find the Ice Cream Cake in a store near you.
Locate Jon Donaire® Ice Cream Cakes: