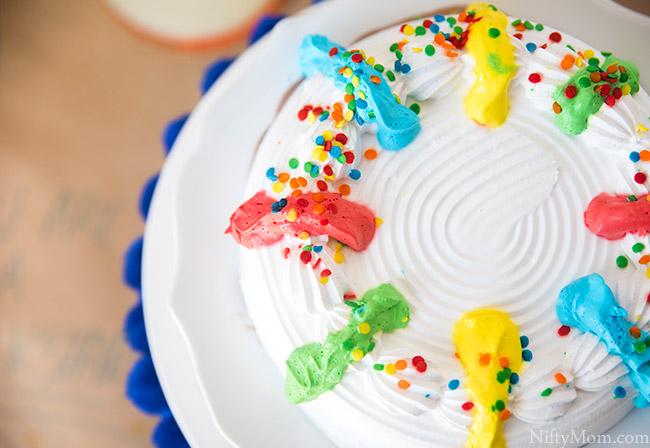 How To Dress Up a Cake Stand
To make the celebration more than just dessert, Nifty Mom shares easy ways to dress up a cake stand and make a simple setup more special.
The easiest way is to temporarily attach garland around the edge of the stand. Try fringe streamers, crepe tassels, mini pendants, or pom-poms. You can also work with materials around the house or garden, like mini pinecones, paper shapes, or twisted felt.
When ready to use, simply apply removable adhesive dots around the outer edge of the stand and attach the garland.
For garland, such as pom-pom garland, it works better to attach the adhesive to the under edge around the stand. The adhesive easily removes, allowing the decoration to be temporary and it does not ruin the cake stand (or garland in some cases).
Another fun and easy idea for a little celebration is to roll kraft paper over the table and doddle messages. It gives everything a personal touch and is a great way to say it all.
Not sure where to shop? Find ice cream cakes online or at a grocery store near you.
Use our product locator