Graduation Party Ideas
Summer is almost here, and school is finally about to end. We have put together a few of our favorite graduation party ideas for after the ceremony. We partnered with some great bloggers to help you make the most of your party budget while having Instagram-worthy pictures.
Headbands & Sprinkles, Oh My!
Courtney's Sweets took the Carvel Family Size Ice Cream Cake and personalized it with piping and sprinkles that matched the graduate's decorations and favorite color—pink! Little grads love to help with sprinkles. For items she needed to purchase, she chose to venture to dollar stores and party stores.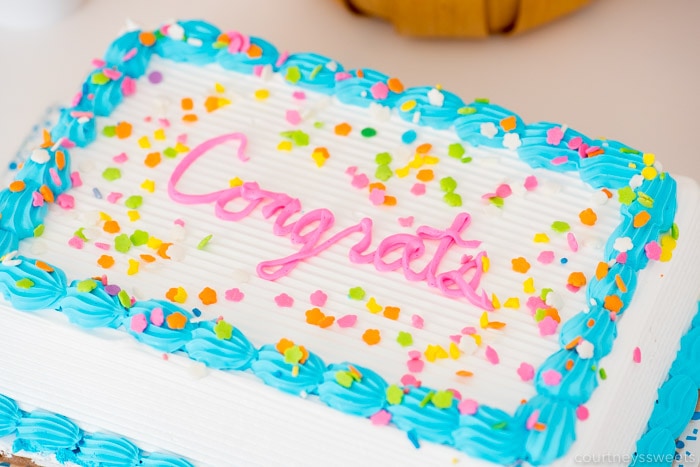 Instead of the traditional graduation cap, spice it up a bit with a crown or a graduation headband that matches your decorations.
Black, White & Gold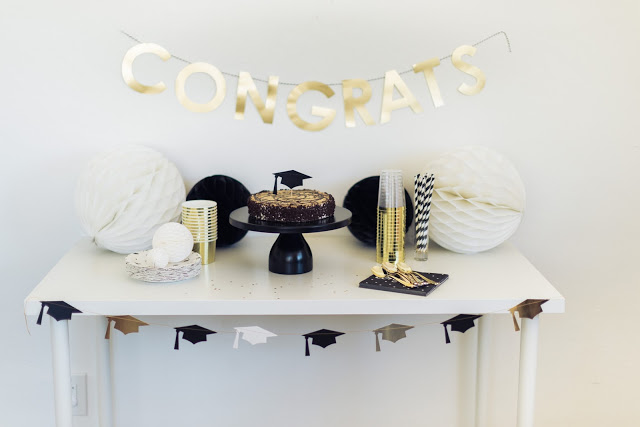 Add a little elegance with the right party supplies and a matching Ice Cream Cookie Cake. Pick up a sleek cake stand, gold plasticware and plates and napkins that fit your theme. Celebration Stylist does an impeccable job making disposable dinnerware look sophisticated. Check it out.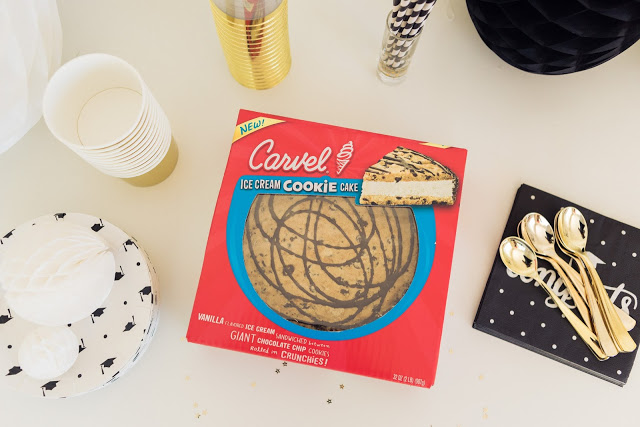 Tassel Themed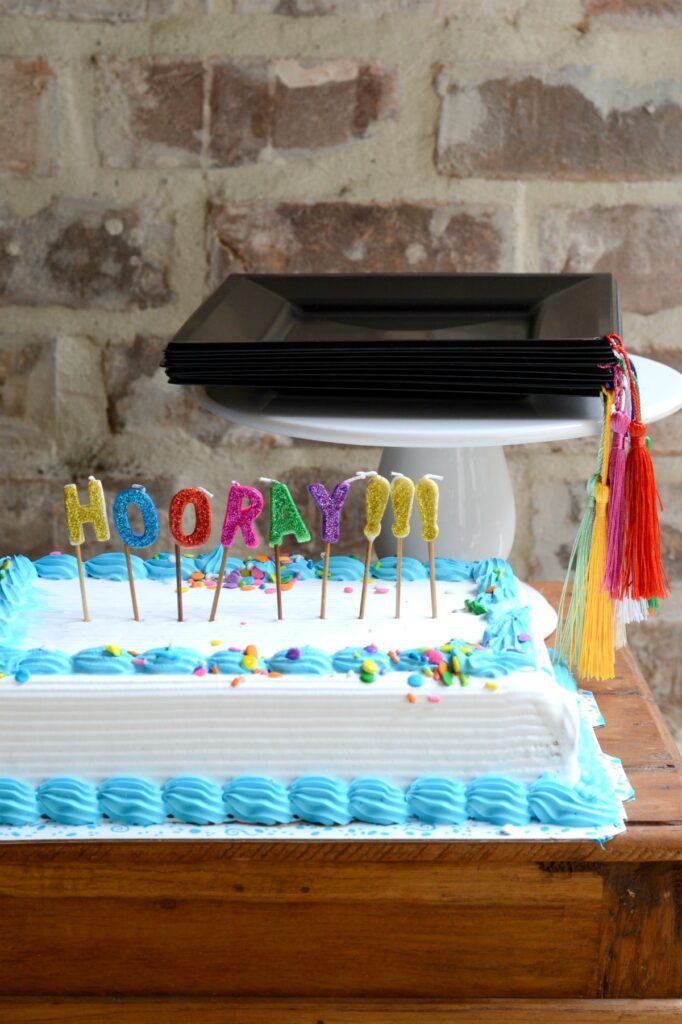 Here is a graduation party idea that doesn't take long at all: DIY tassel plates. These plates are so simple that even someone with no decorative talent can throw them together. Our friends at The Good in the Simple put a fun spin on graduation caps with these colorful tassels. Sprinkles and glitter letter candles made her cake pop.
Simply take ordinary black paper plates under a hole punch to make these easy (and darling) little plates.
Tips from the Pros:
Customize your Carvel Ice Cream Cake with piping at your in-store bakery – for free!
Leave your cake in the freezer until 15-20 minutes before serving.
Be sure to take pictures of your event and tag us on Facebook (@ILoveIceCreamCakes).
Not sure where to purchase your ice cream cake? Use our product locator to find a retailer near you.