Dino Dig OREO® Cake
You've discovered the perfect kitchen craft to do with your kids. Grab your little archaeologists and get ready for 13 steps, and of course, a delicious OREO® Ice Cream Cake.
Supplies:
OREO® cookies
Silicone dinosaur bones mold
White chocolate
Pretzel sticks
Chocolate puffed rice cereal
Chocolate rocks
New paintbrushes (for excavating fun!)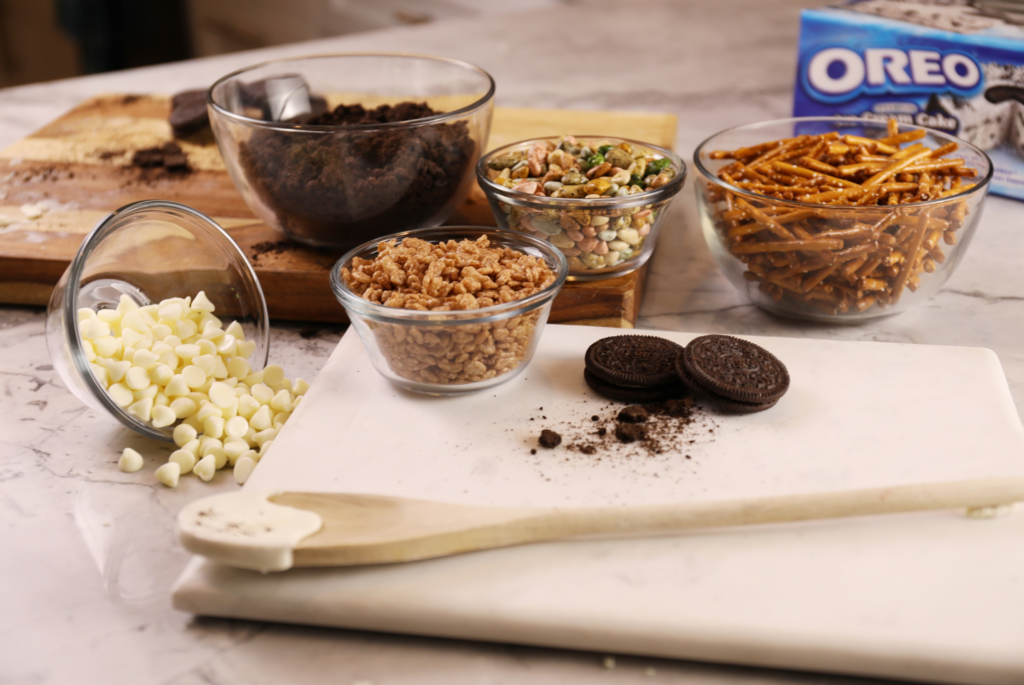 STEP 1
Crush OREO® cookies in food processor. Gather all your ingredients (everything open and easy to access) since you will have to move fast once it's time to decorate the cake.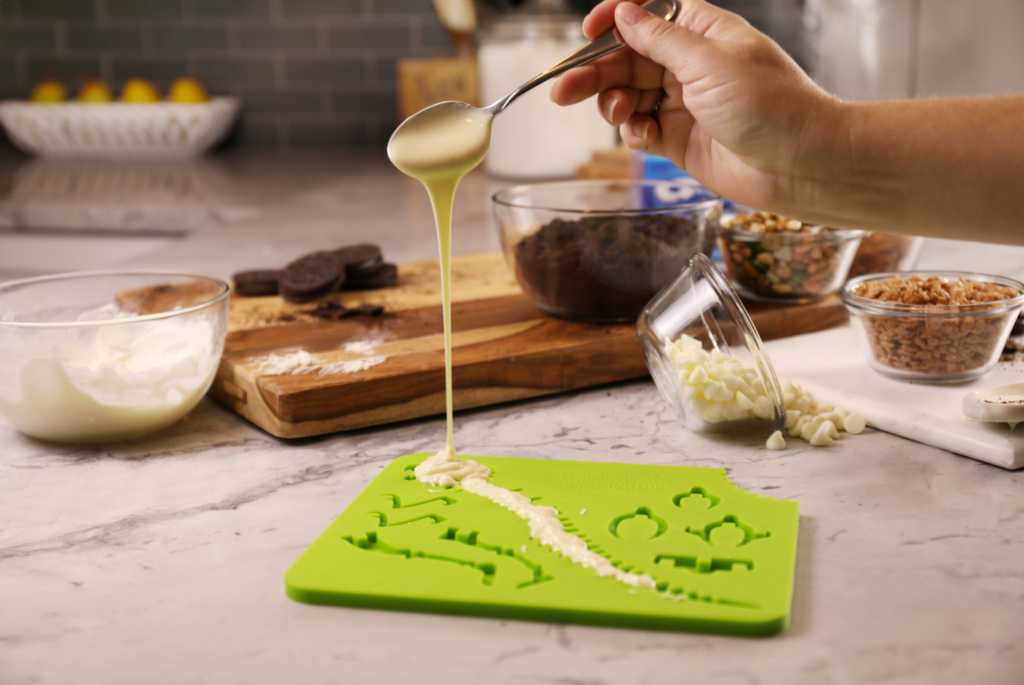 STEP 2
Melt white chocolate according to package directions. Pour immediately into a silicone dinosaur bone mold.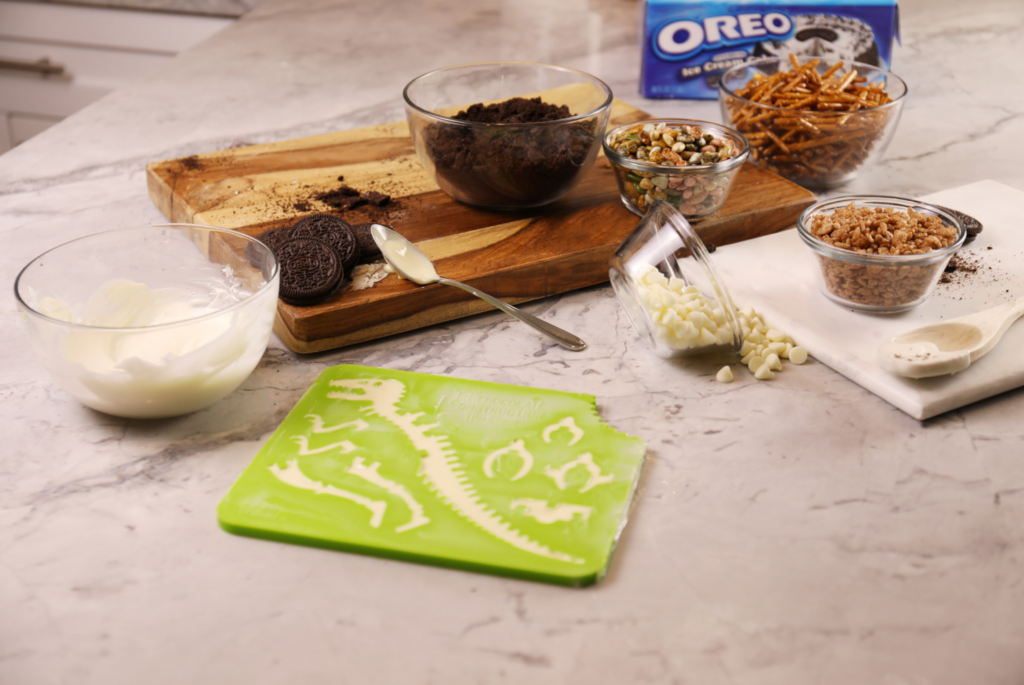 STEP 3
Scrape away all excess chocolate so the bones are smooth. Allow to cool completely.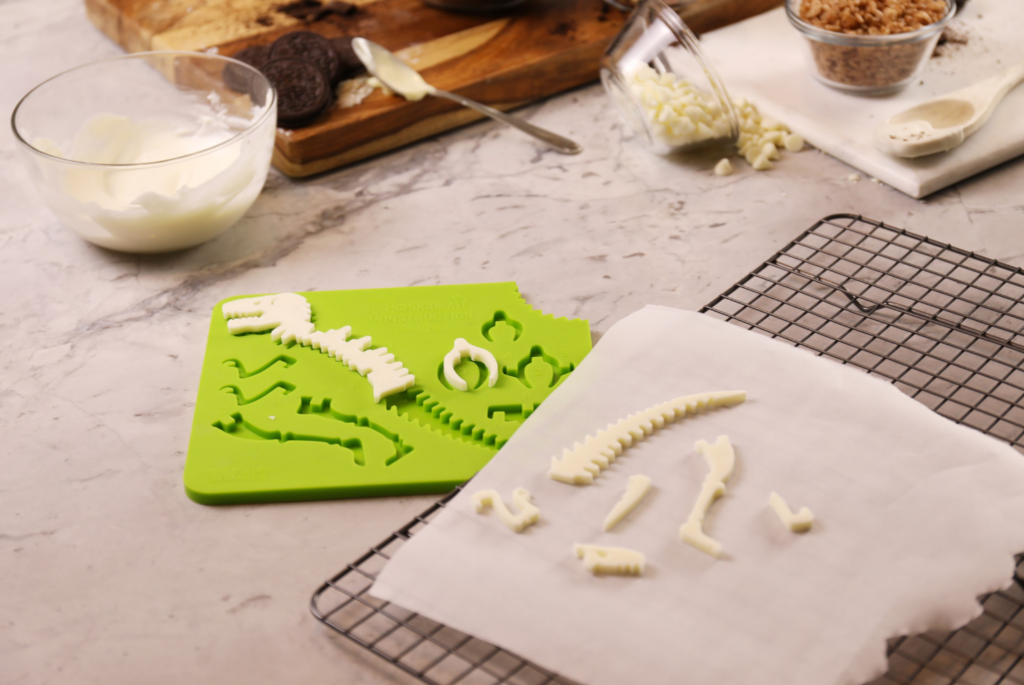 STEP 4
Once completely hardened, remove from the mold. Don't worry if your bones crack—that's what you want! Tip: this is an easy step to do ahead.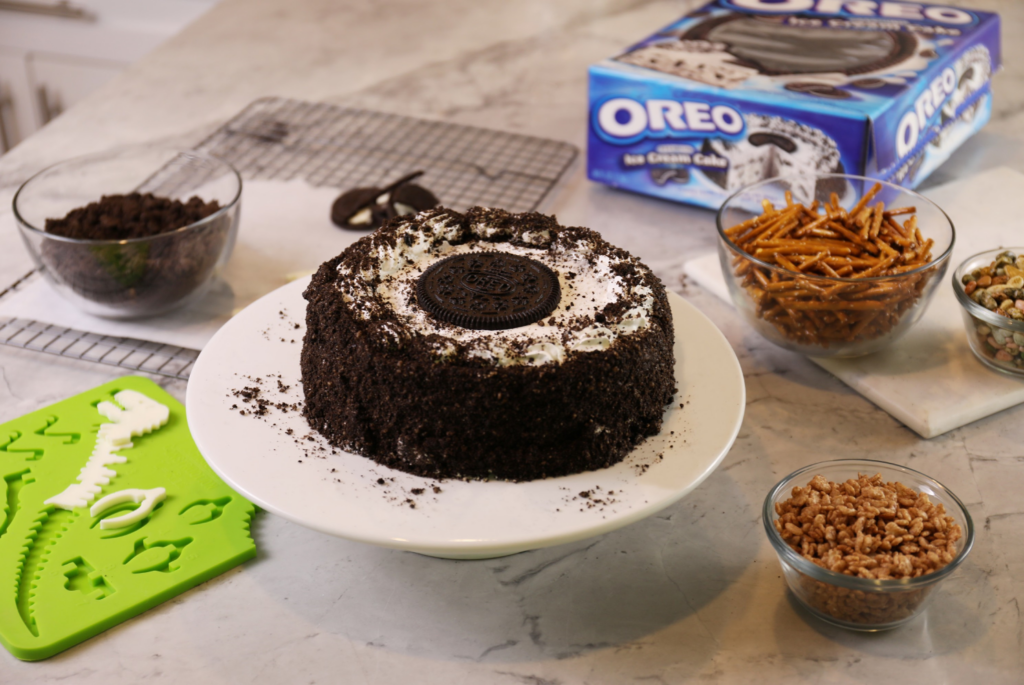 STEP 5
This is where you want to move quickly! Remove your OREO® Ice Cream Cake from the package and place onto a serving pedestal.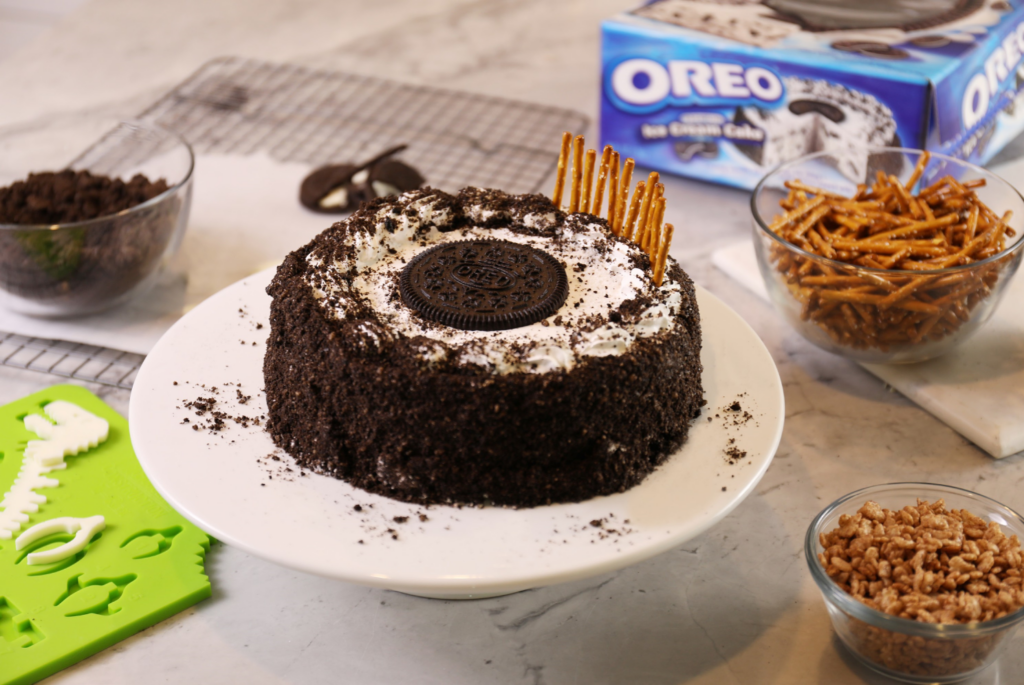 STEP 6
Invite the kids to start by adding a pretzel "fence" around the perimeter of the cake.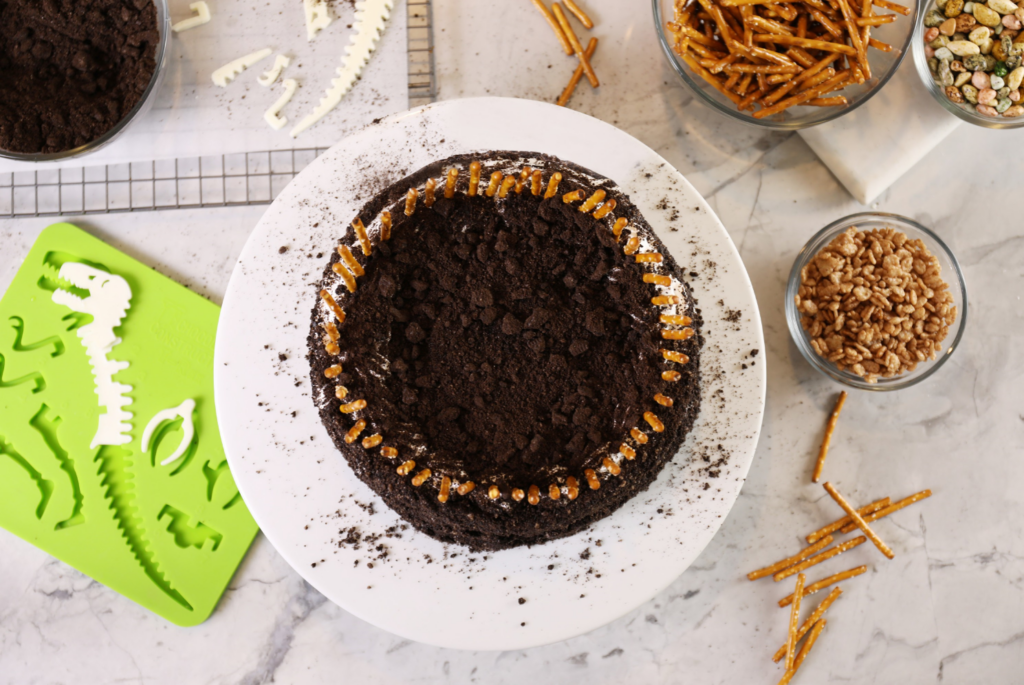 STEP 7
Once the fence is complete, cover the top of the cake completely with crushed OREO® crumbs (dirt).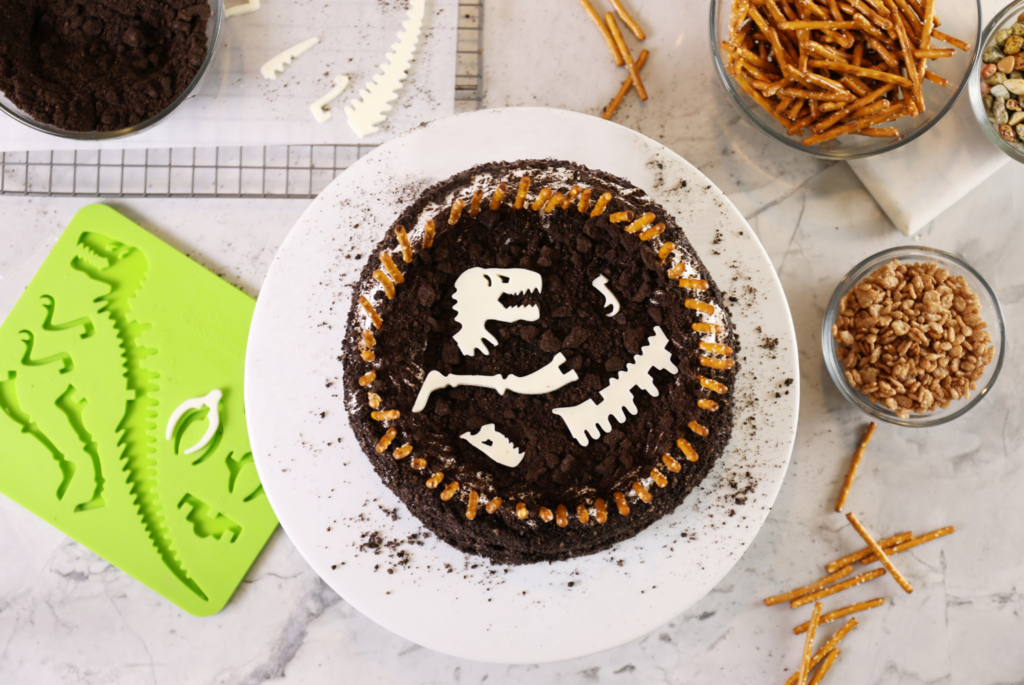 STEP 8
Top OREO® dirt with white chocolate dinosaur bones.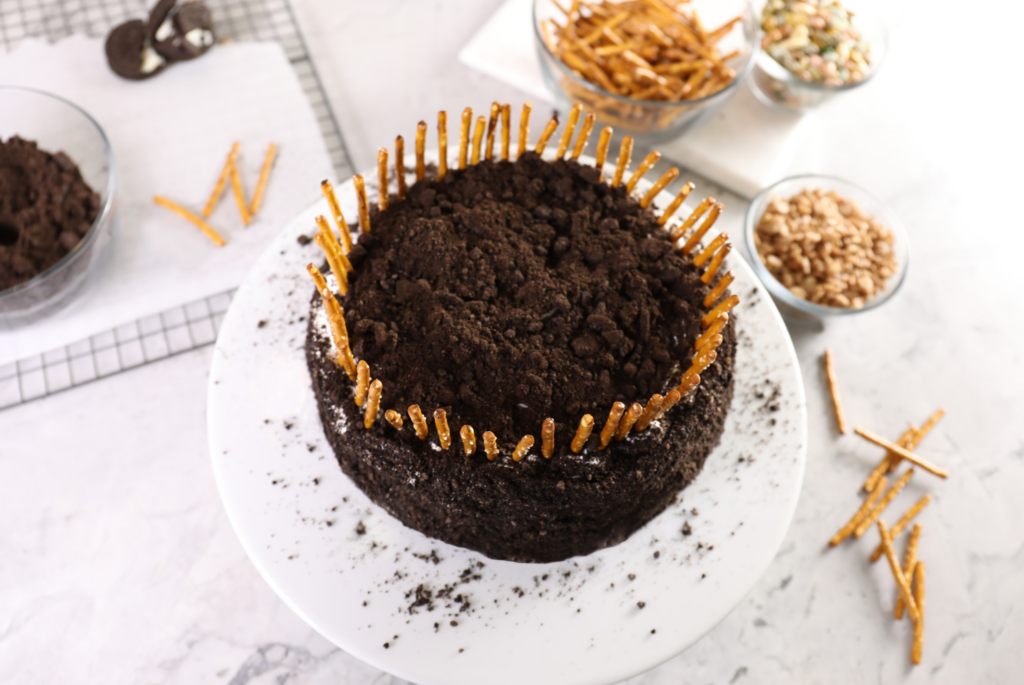 STEP 9
Cover bones with more OREO® dirt. Bones should not be showing at all.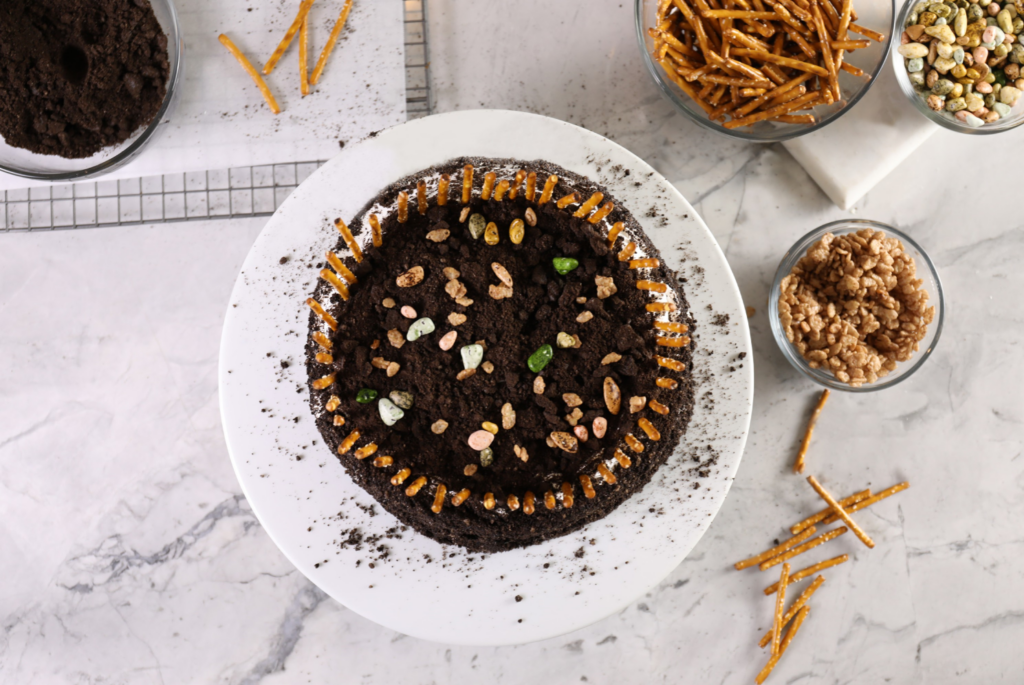 STEP 10
To add to the "dirt" look, sprinkle chocolate puffed rice cereal and chocolate rocks on top.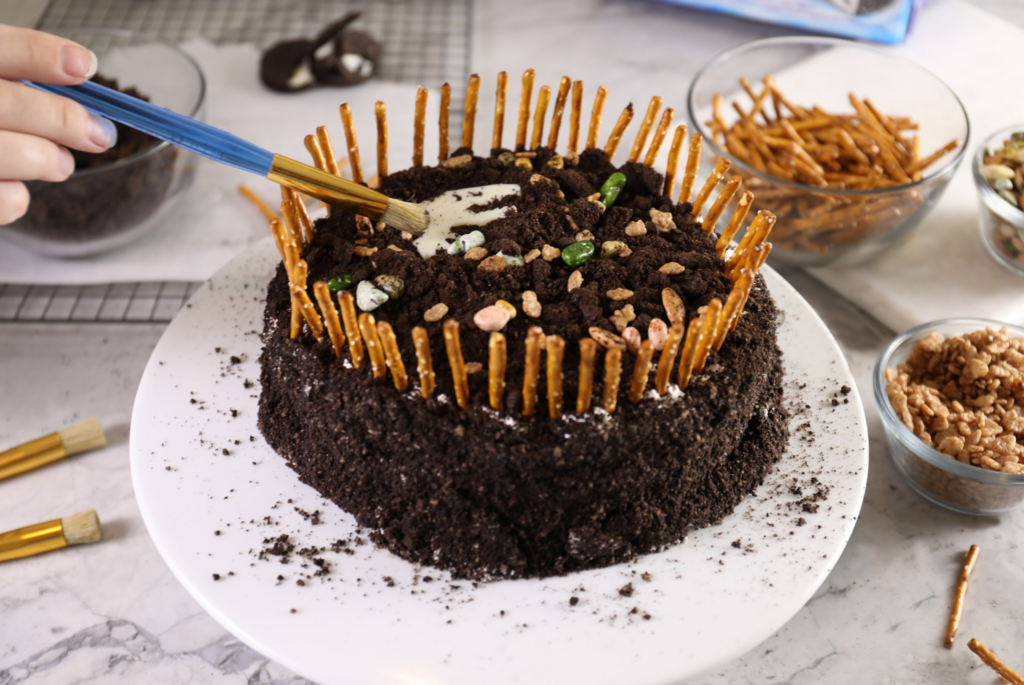 STEP 11
Let the kids dig in… literally! Start excavating with the paintbrushes.
STEP 12
Once the bones are all dug up, enjoy your OREO® Ice Cream Cake!
Not sure where to shop? Find ice cream cakes online or at a grocery store near you.
Use our product locator