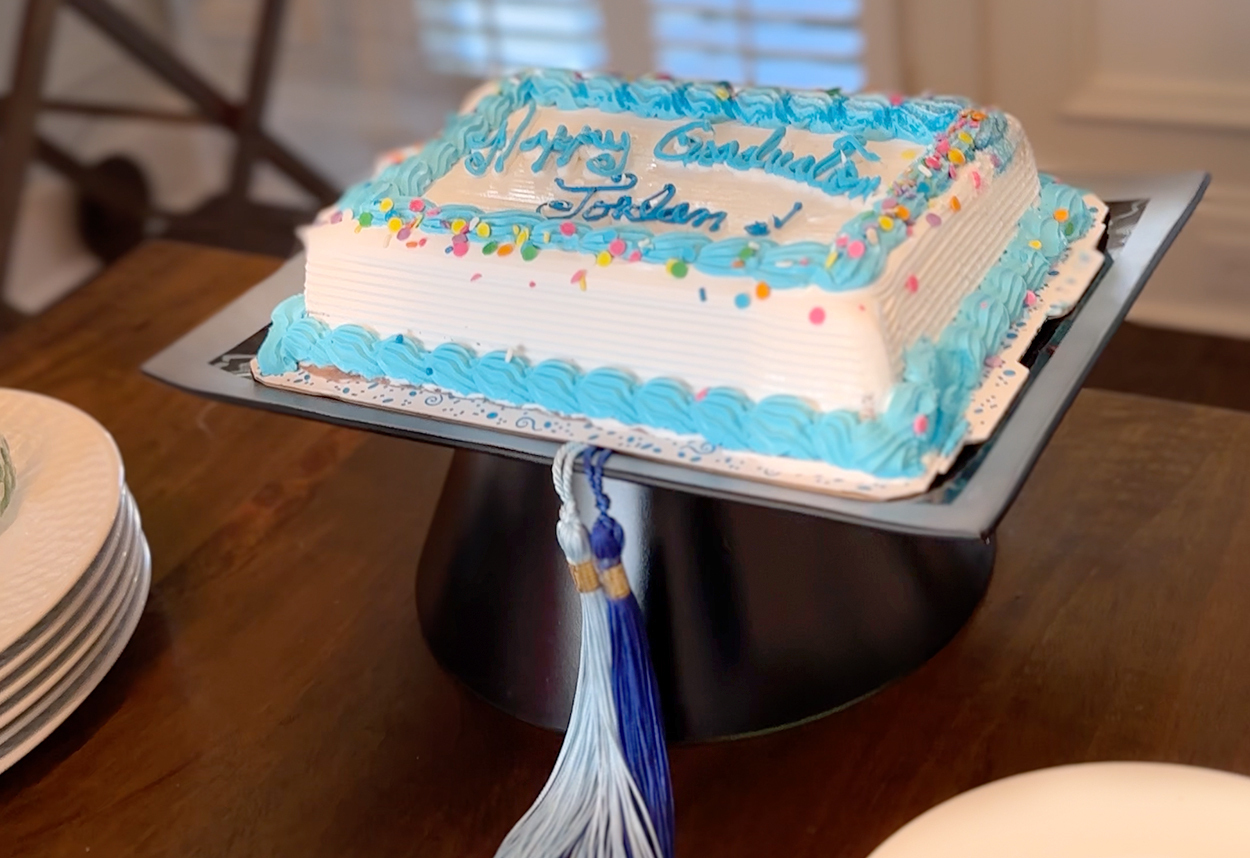 Graduation Cake Ideas for Every Grad
Congratulations are in order! There are loads of ways to commemorate a significant achievement like graduation. Whether it be as sweet as kindergarten graduation or as impressive as earning a college diploma, graduations are key moments that deserve to be celebrated.
A graduation party is no small undertaking, with choices from décor to dessert. We can help with at least one of those! Should anyone really have a party without ice cream cake? Of course not! Thankfully, we've got you covered with graduation cake ideas that will delight your guests while making the true star of the occasion feel celebrated.
The More, the Merrier
Before you can celebrate, it's essential to make sure you purchase the right cake for your party. Our ice cream cakes come in different flavors and sizes, so keep in mind what your guest of honor likes—it is their celebration, after all. Once you've decided on flavor, it's vital that you find the right size.
For large parties, we suggest purchasing one of our sheet cakes, such as a Carvel Party-Sized Confetti Ice Cream Cake. This cake serves up to 24 people, so there's a slice for everyone! For slightly smaller gatherings, try a Carvel Family Sized Confetti Ice Cream Cake that serves up to 18. If you're having an intimate soiree, the Carvel Lil' Love Ice Cream Cake will surely delight the up to six guests it will serve.
Customize at the Grocery Store
Customization is easy and doesn't require any DIY. First, find your closest grocery store that sells ice cream cake, and pick the one best suited to your celebration. Then, before you check out, take your ice cream cake to the bakery department and ask them to add a message of congratulations. They can even add your graduate's name and year. Plus, they have just about every color.
Personalize with Sprinkles and Icing
When adding fun decorations to ice cream cakes, it's essential to remember that a major component is, in fact, ice cream. This means you have a limited amount of time before the ice cream begins to melt, and that time ticks away fast if you're decorating in hot weather!
A good rule of thumb is to work in 10-15 minute segments, popping your cake back in the freezer to keep those delicious ice cream layers frozen. It's also important to remember your cake must stay frozen when displaying your final masterpiece, so only bring it out when it's time to slice it up and serve it to your guests.
Get sprinkles to match school colors and mix together in a bowl. Then, toss or press them onto the cake. Fill the entire cake, stick them to the sides, or fill in a stencil of the grad's year or a graduation cap. We recommend doing this style on a rimmed baking sheet to minimize the mess of stray sprinkles.
For a personalized message, pick up some pre-made icings in your school colors while at the grocery store, or create your own and load up a piping bag. A message of congratulations and the graduate's name and year will look great on any ice cream cake. If you're feeling artistic, a graduation cap or degree make great additions.
Serve on a Graduation Cap Cake Stand
Once you have the perfect graduation cake, the only thing left is serving it to your guests! Sure, you can serve it on a tray or plate, or you could get crafty and create your very own graduation cap cake stand in just a few steps. You only need a plastic bowl, a glass platter, black spray paint, and some glue (plus a few safety/protection supplies)!
To get started, we recommend a pair of gloves to keep paint off your hands and something to protect the ground, like a brown paper bag, a large piece of cardboard, or a tarp.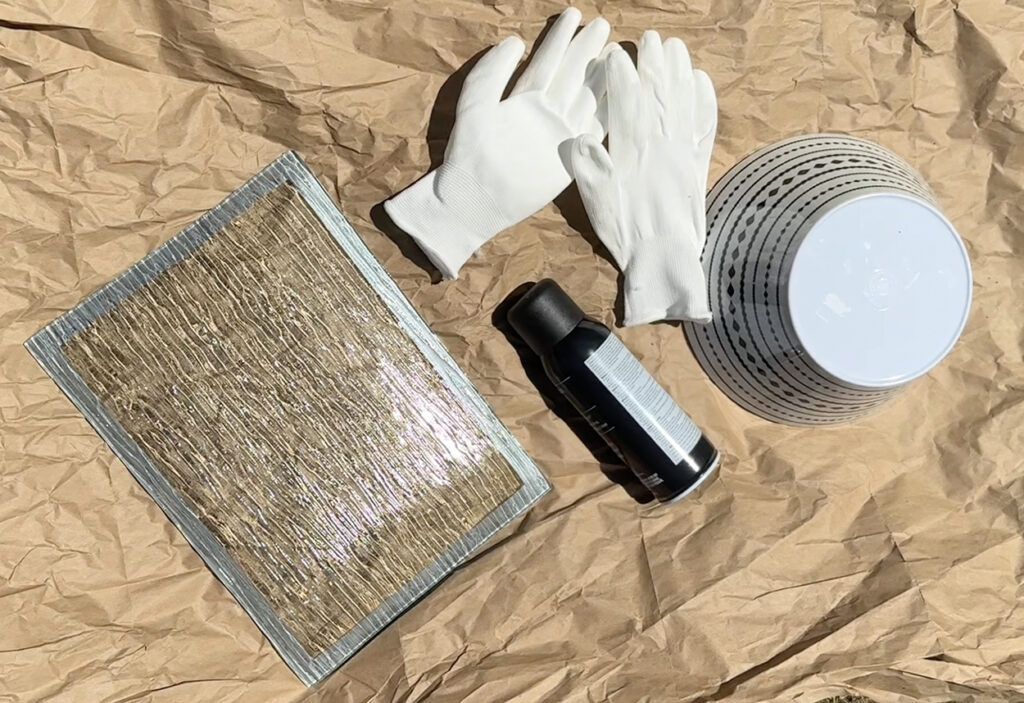 Step 1
Spray paint the outside of the bowl and the bottom of the glass platter. Place the bowl upside-down on the ground to spray paint it for the base. Be sure to only paint the bottom of the glass platter so that food stays off the paint!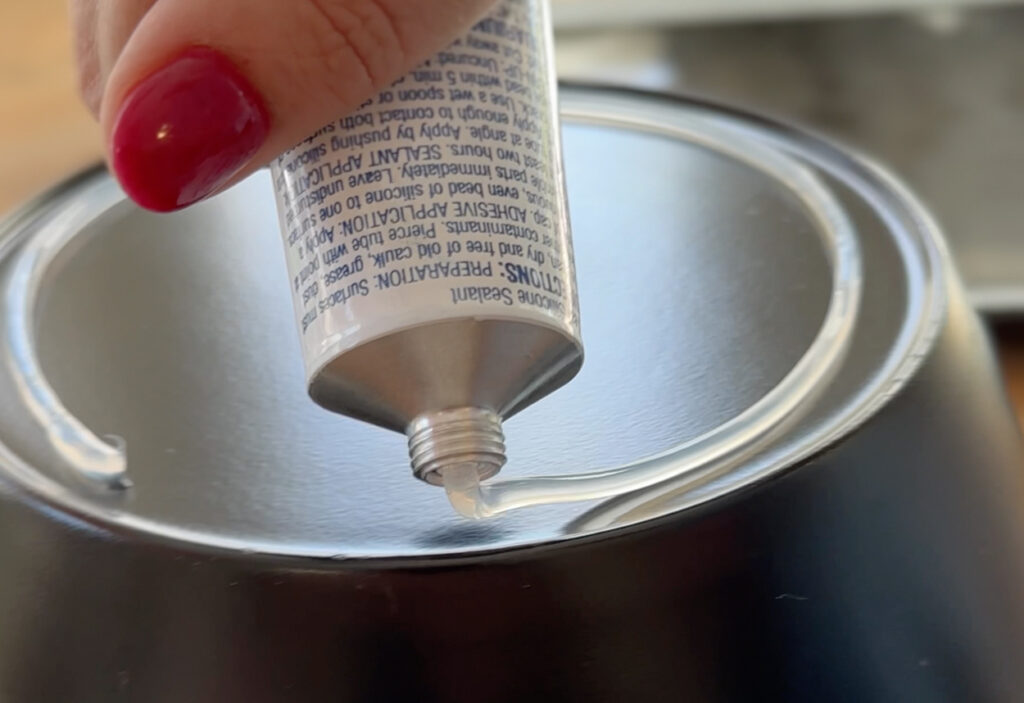 Step 2
Glue the plate onto the bowl.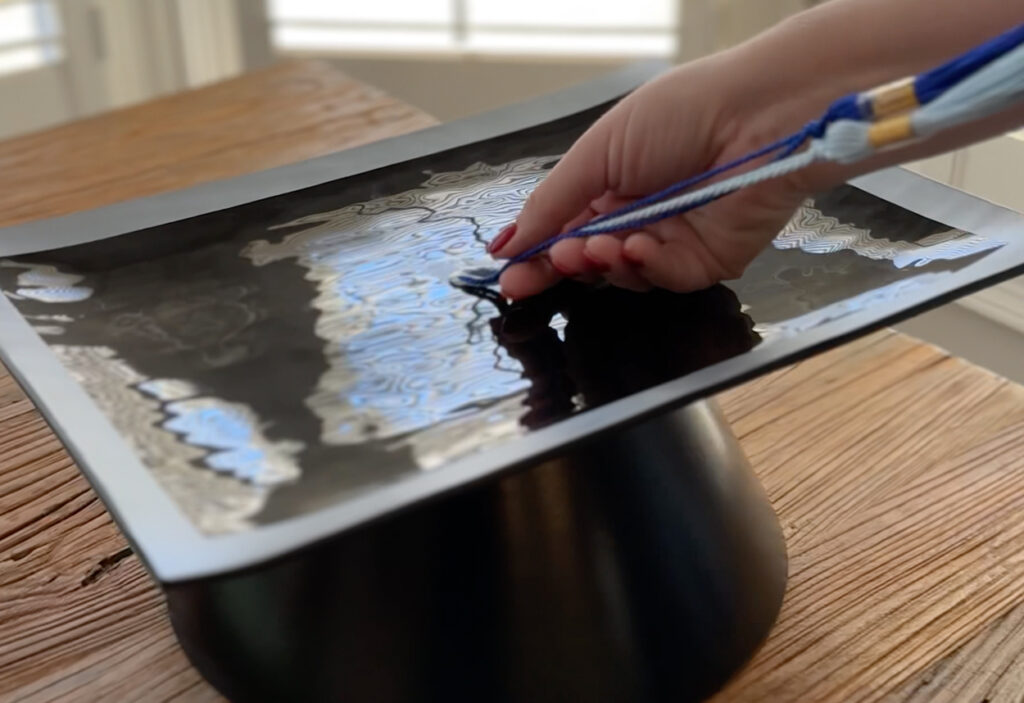 Step 3
Add a tassel with some tape.
Whether your celebration is an intimate gathering or a large extravaganza, you can't go wrong with an ice cream cake to honor the graduate. Customize in any way that fits your level of DIY, and don't forget to celebrate!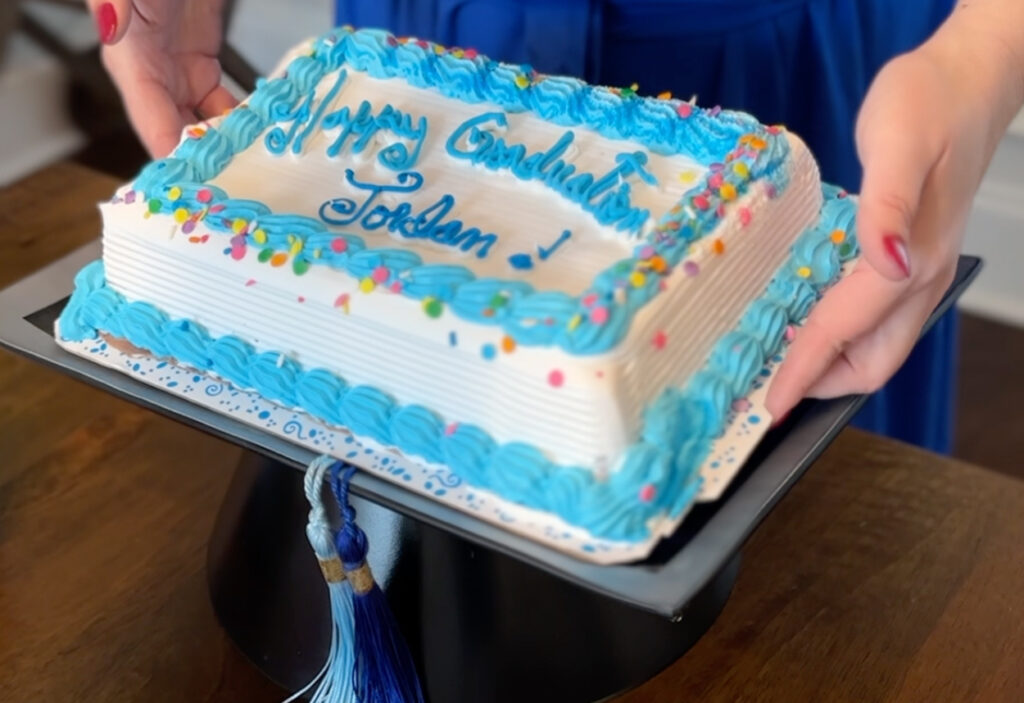 Summary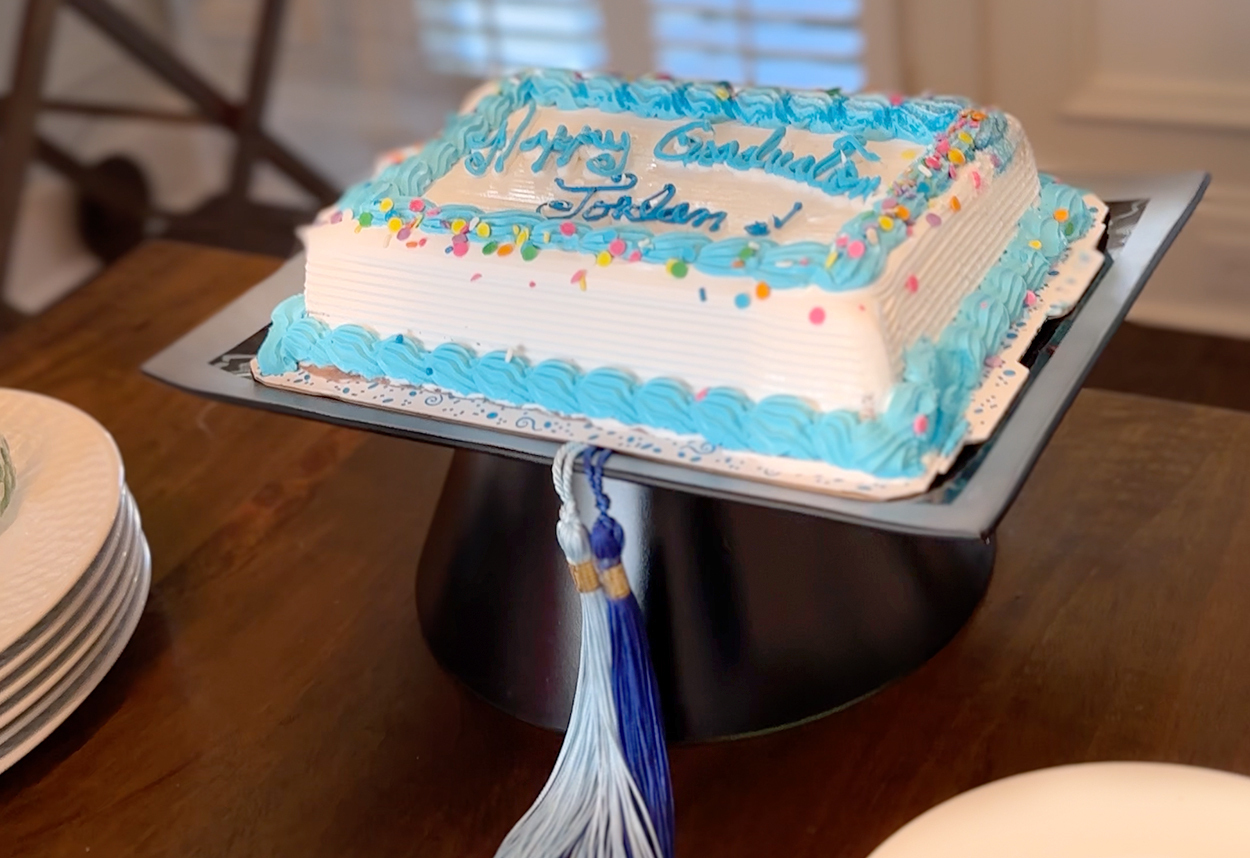 Article Name
Graduation Cake Ideas for Every Grad
Description
Graduation Cake Ideas for Every Grad
Publisher Name
Publisher Logo
Not sure where to shop? Find ice cream cakes online or at a grocery store near you.
Use our product locator