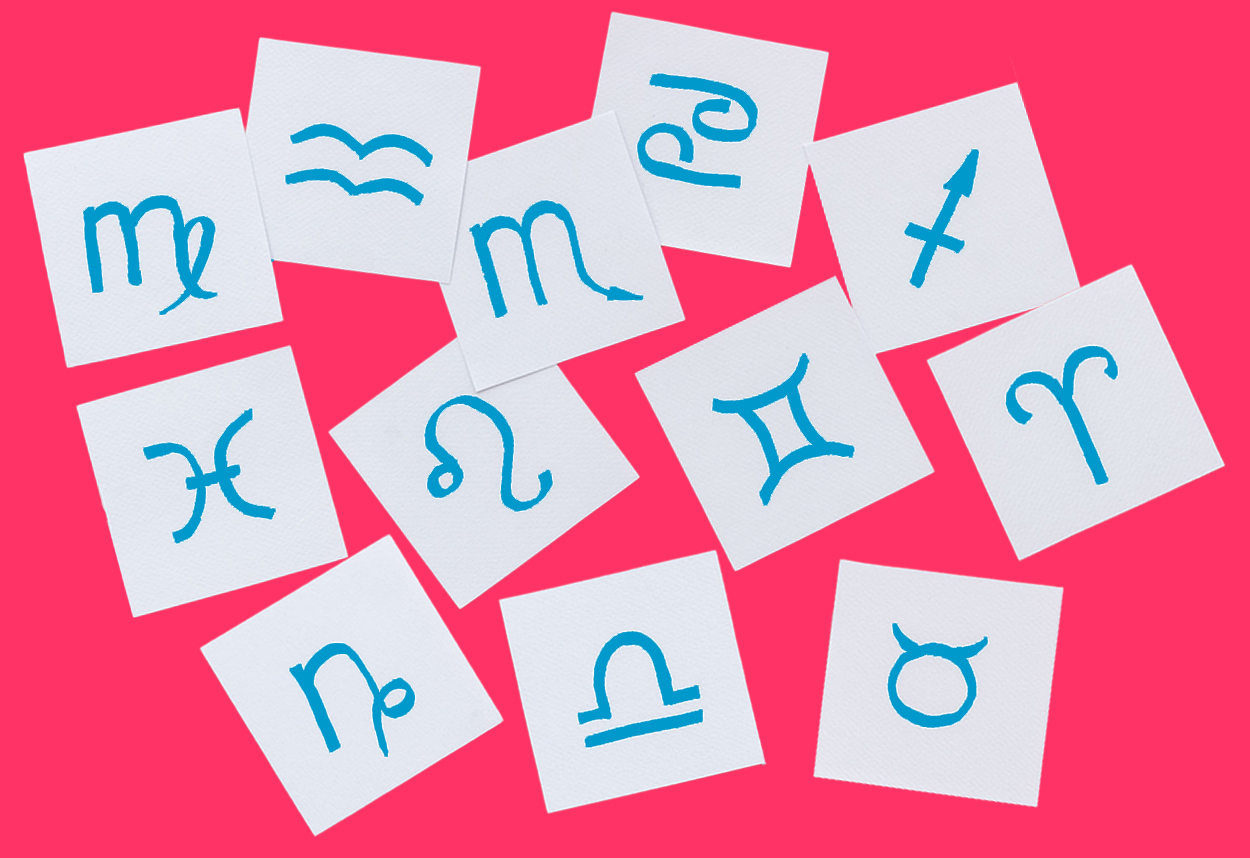 Zodiac Cakes: Discover Your Celestial Ice Cream Cake Match
You can never go wrong with an ice cream cake, and you don't need a special occasion to throw one in your freezer, but many of us make the splurge for our birthdays. You probably already know that each birthday has a zodiac sign associated with it. Zodiac signs are a fun way to read more about oneself and those around us. Western astrology associates certain personality traits and characteristics with each astrological sign, making each as unique as the next.
We've all found it fun to read through our horoscope, but have you ever thought what ice cream cake an Aries would like? Or even how large of a cake to get for a Leo's birthday party? To add some extra flair to your next party, we've matched each zodiac sign to their perfect ice cream cake.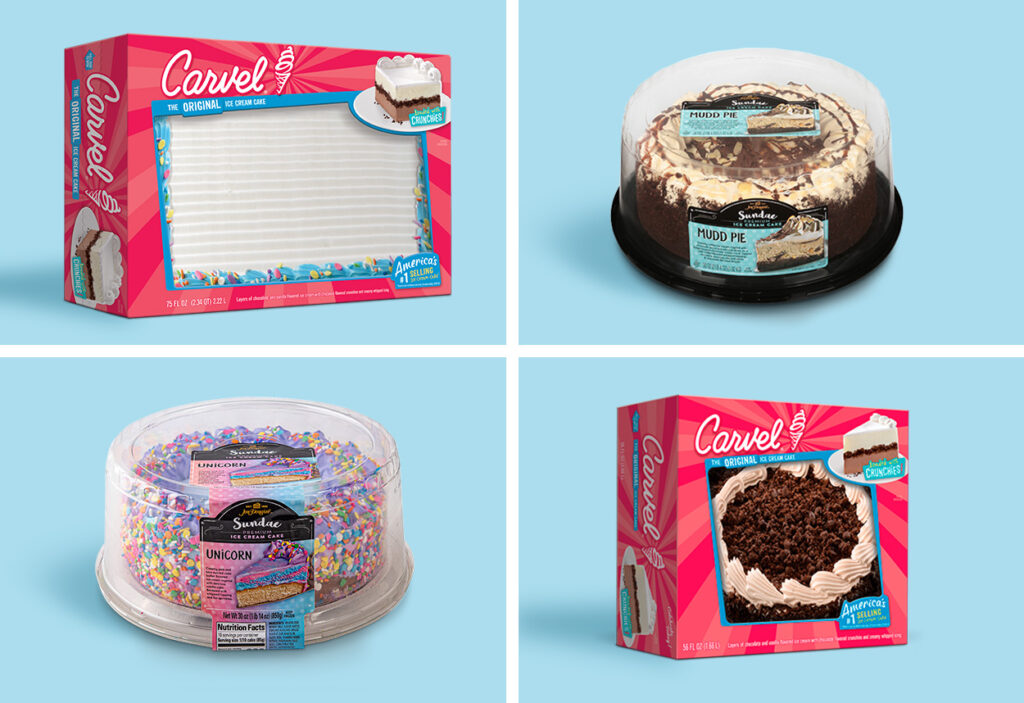 Aries: Carvel Family-Sized Confetti Ice Cream Cake
It should be no surprise that Aries is first on the list since they kick off the zodiac calendar with birthdays between March 21 and April 19. With their unmatched courage to face conflict head-on, these fire signs forge their own way in the universe. Unafraid to give their honest opinion, Aries don't waste time on things they don't like, which is one reason the Carvel Family-Sized Birthday Ice Cream Cake is the best Aries cake—it features the classic Carvel vanilla and chocolate ice cream with a layer of chocolate crunchies in between. The next best reason? Aries will like to celebrate with all of their family and friends, and this cake ensures they have enough cake for every one of their crew.
Taurus: Jon Donaire Mudd Pie Ice Cream Cake
Many people recognize Taurus's connection to the bull, but this earth sign offers more than that. Born between April 20 and May 20, their grounded nature lends itself to a sense of responsible practicality. Preferring things to be consistent and dependable while also delighting in the finer things in life, the Taurus cake has to be a Jon Donaire Mudd Pie Ice Cream Cake. Full of coffee ice cream, toasted almonds, and chocolate on a fudge-topped cookie crust, this delectable dessert is a perfect fit for a Taurus.
Gemini: Jon Donaire Unicorn Ice Cream Cake
Born between May 21 and June 20, a Gemini is represented by twins and known for intrinsic duality. Incredibly charismatic, authentic, and fun, these signs need a touch of the extraordinary to be fully satisfied, which is one reason the Jon Donaire Unicorn Ice Cream Cake is the absolute perfect Gemini cake. Combining the dual flavors of cake batter-flavored ice cream in pink and blue swirls over a layer of vanilla cake, this cake gets to the heart of a Gemini's soul. Topping it off is a rainbow of sprinkles capturing the Gemini's vibrant and energetic spirit.
Cancer: Carvel Double Crunch Ice Cream Cake
The deeply-feeling crabs of the zodiac, born between June 21 and July 22, come with a hard exterior and are full of compassion and a nurturing spirit toward their loved ones. A Cancer zodiac cake should both mimic those qualities and lean into a bit of nostalgia through familiarity. This makes the Carvel Double Crunch Ice Cream Cake the perfect cake for a Cancer to indulge in with their closest loved ones. Topped with a layer of crunchies and fresh whipped frosting and filled with the classic vanilla and chocolate ice cream plus a layer of double the chocolate crunchies, this cake will comfort the soul like only a Cancer can.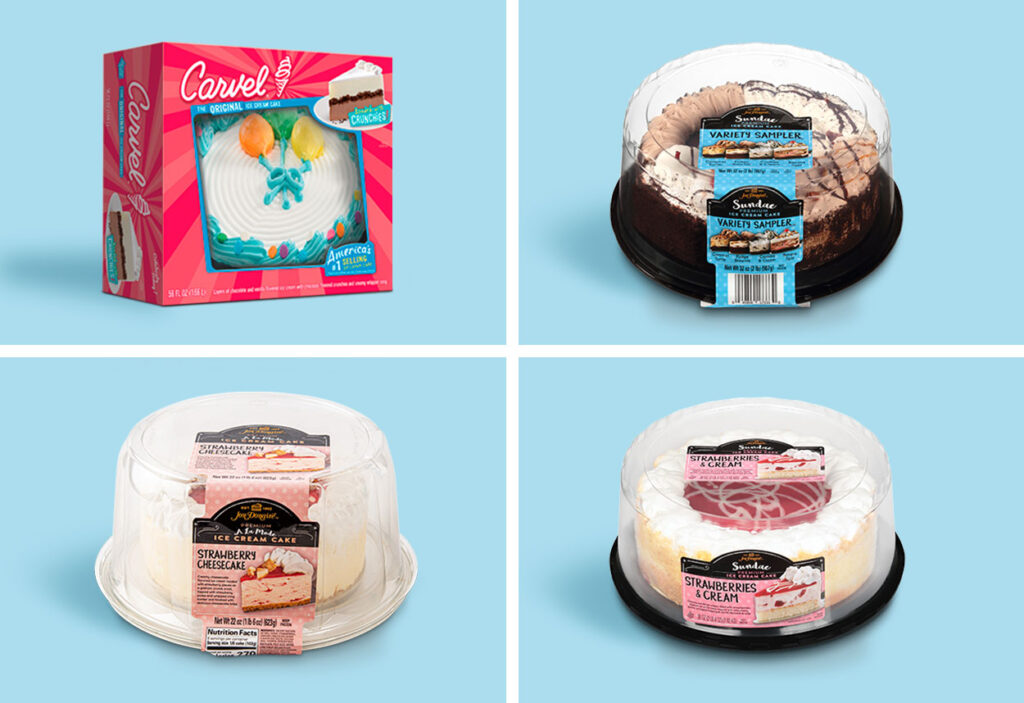 Leo: Carvel Party-Sized Balloons Ice Cream Cake
The performers of the zodiac chart, Leos, born between July 23 and August 22, love to add some razzle-dazzle to any event they attend, so you better believe their birthday party will be nothing less than a mesmerizing spectacle. Confident, outgoing, and cheerful, these people are known for having a healthy dose of confidence that feeds into their ambitious spirit. There's no doubt that a Leo cake will need to serve a big crowd, and this one can serve up to 24 people. This is where Carvel's Party-Sized Balloons Ice Cream Cake shines. The size makes it a perfect choice for Leo's big day, and the fun thrill of balloons and a "Happy Birthday" message complements their flair for the extravagant! For extra flair, head to the in-store bakery and ask them to customize it with a lion picture or your favorite Leo's name!
Virgo: Jon Donaire Strawberry Cheesecake Ice Cream Cake
Known for being perfectionists, Virgos, born between August 23 and September 22, possess fantastic attention to detail that impacts how they go through life. Methodical and meticulous, a Virgo can appreciate the perfection that is Jon Donaire's Strawberry Cheesecake Ice Cream Cake. With creamy cheesecake ice cream, this cake is packed with strawberry pieces that will delight even the pickiest of Virgos. It's topped with strawberry puree and a whipped icing border that matches Virgo's need for flawless excellence and truly makes it the ideal Virgo cake.
Libra: Jon Donaire Variety Cake: Caramel Turtle, Fudge Brownie, Cookies 'N Cream, and Banana Split
Peaceful harmony is a realm in which Libra, born between September 23 and October 22, thrives. A sign that is symbolized by weighted scales, a true sense of fairness is Libra's North Star. A Libra will try and give everyone a taste of what they want most, which is why the best Libra cake will be full of variety. For a Libra's birthday party, try Jon Donaire's Variety Cake, which features four distinct sections: caramel turtle, fudge brownie, cookies 'n cream, and banana split. Let the scales of justice decide the best flavor!
Scorpio: Jon Donaire Strawberries & Cream Ice Cream Cake
A Scorpio, born between October 23 and November 21, loves cheering for the underdog. This sign isn't afraid to fight a battle, especially if they see injustice coming from the other side. Scorpio's tough nature can sometimes fool people who aren't a part of their inner circle, but they often have a sweet side. That side usually comes through potently in their intense passion for romance, making Jon Donaire's Strawberries & Cream Ice Cream Cake their dream dessert. Featuring vanilla ice cream filled with strawberries layered on a white cake and a strawberry puree topping, you'll be hard-pressed to find a more fitting Scorpio cake.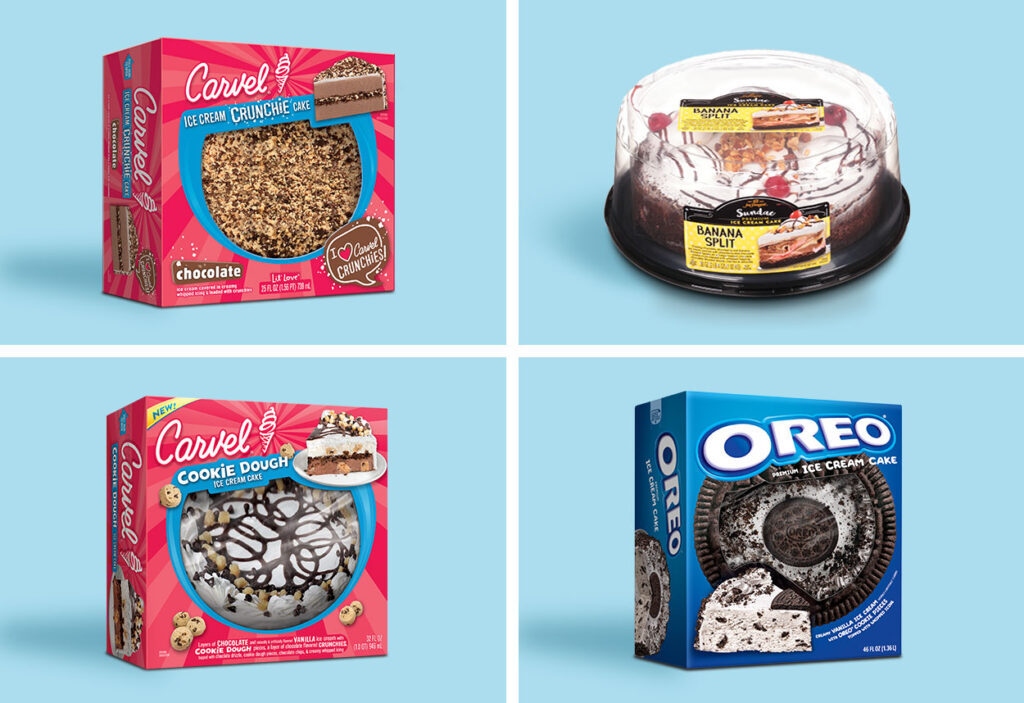 Sagittarius: Carvel Lil' Love Chocolate Ice Cream Crunchie Cake
True to their fire sign nature, born between November 22 and December 21, Sagittarius constantly seeks knowledge that helps them reach new heights. Their wandering spirit inspires others to seek adventure, banishing all sense of conformity for the new and imaginative, and therefore so must a Sagittarius cake. The Carvel Lil' Love Chocolate Ice Cream Crunchie Cake is the perfect choice for them. The magical, chocolaty, crunchie goodness keeps things lively and adds an extra flair that any Sagittarius will surely admire!
Capricorn: Carvel Cookie Dough Ice Cream Cake
The quest for greatness keeps Capricorn, born between December 22 and January 19, pressing forward! Determined to achieve their goals through methodical practicality, a Capricorn's friend group doesn't have to be monumental. Instead, they pride themselves on having a tight-knit circle of loyal people. A Capricorn cake doesn't need to serve the entire neighborhood but still needs to be as sweet as the taste of victory, making the Carvel Cookie Dough Ice Cream Cake a unique fit for this zodiac sign. Full of chocolate chip cookie dough chunks plus a layer of chocolate crunchies, this ice cream cake offers nothing but goodness, just as Capricorn likes.
Aquarius: Jon Donaire Banana Split Ice Cream Cake
Aquarius, born between January 20 and February 18, is an air sign that embodies innovation and defies convention. They have their own taste for life that can sometimes be described as quirky, but you can always count on them to be genuine. An Aquarius cake must be as unique as they are, making Jon Donaire's Banana Split Ice Cream Cake an excellent idea for this progressive thinker. This ice cream cake offers a new take on the classic banana split with swirls of creamy chocolate, banana, and strawberry ice cream, perfectly displaying Aquarius's need for innovation.
Pisces: Oreo® Ice Cream Cake
Pisces, born between February 19 and March 20, is often called the "hopeless romantic" sign. Their ability to see the world brighter helps this sign easily connect with the people around them. A Pisces birthday wouldn't be complete without an Oreo® Ice Cream Cake. This dreamy Pisces cake celebrates the whimsical world of a Piscean soul with classic vanilla-flavored ice cream full of Oreo® cookie pieces, resembling the ethereal moon. Topped with an Oreo® wafer and crushed Oreo® crumbles, this cake captures the duality of a Pisces, merging the earthly and celestial realms.
More Ways and Reasons to Celebrate
We have more cake and party ideas on our site, or you can sign up for our emails to have coupons, party tips, and new products delivered directly to your inbox, including a $5 coupon to celebrate with your celestial ice cream match.
Summary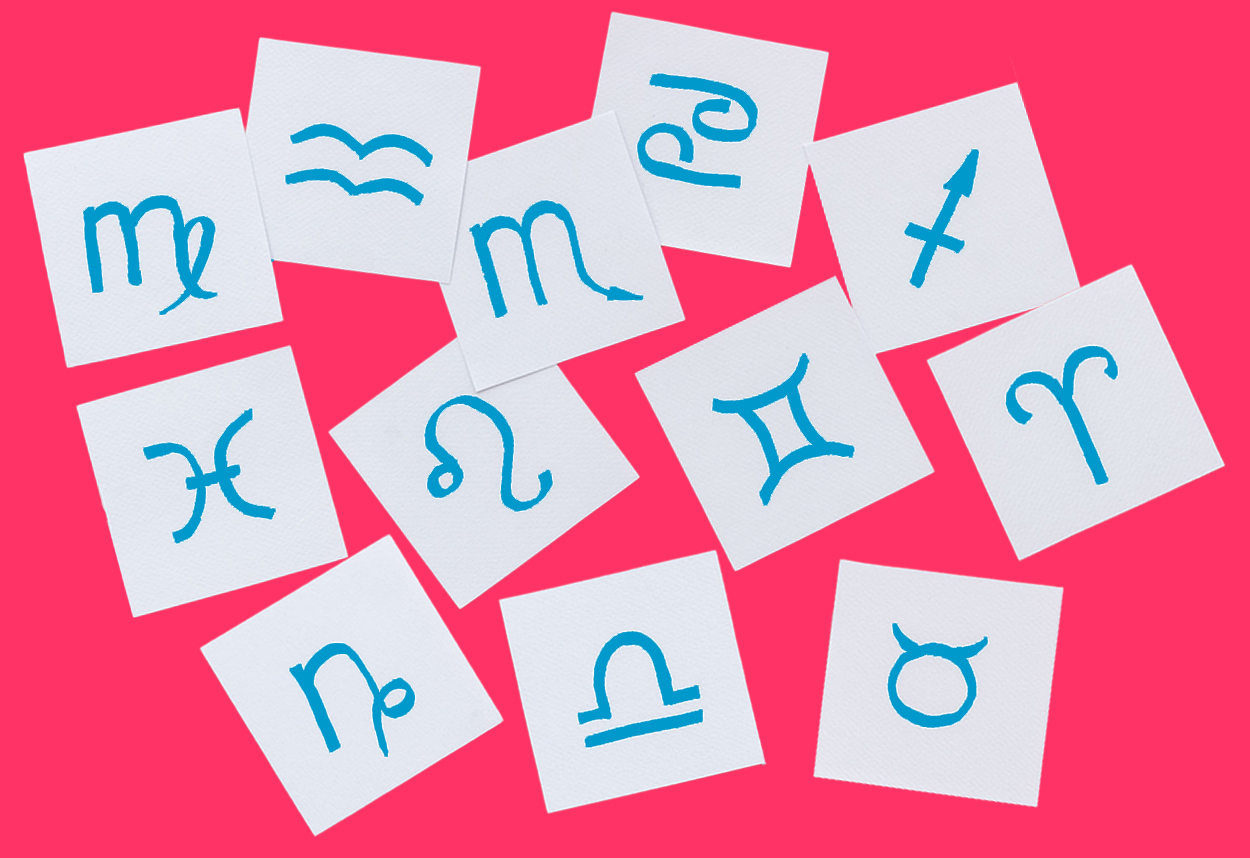 Article Name
Zodiac Cakes: Discover Your Celestial Ice Cream Cake Match
Description
Zodiac Cakes: Discover Your Celestial Ice Cream Cake Match
Publisher Name
Publisher Logo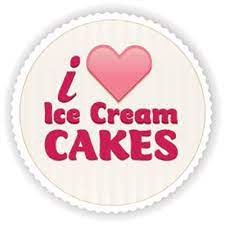 Not sure where to shop? Find ice cream cakes online or at a grocery store near you.
Use our product locator