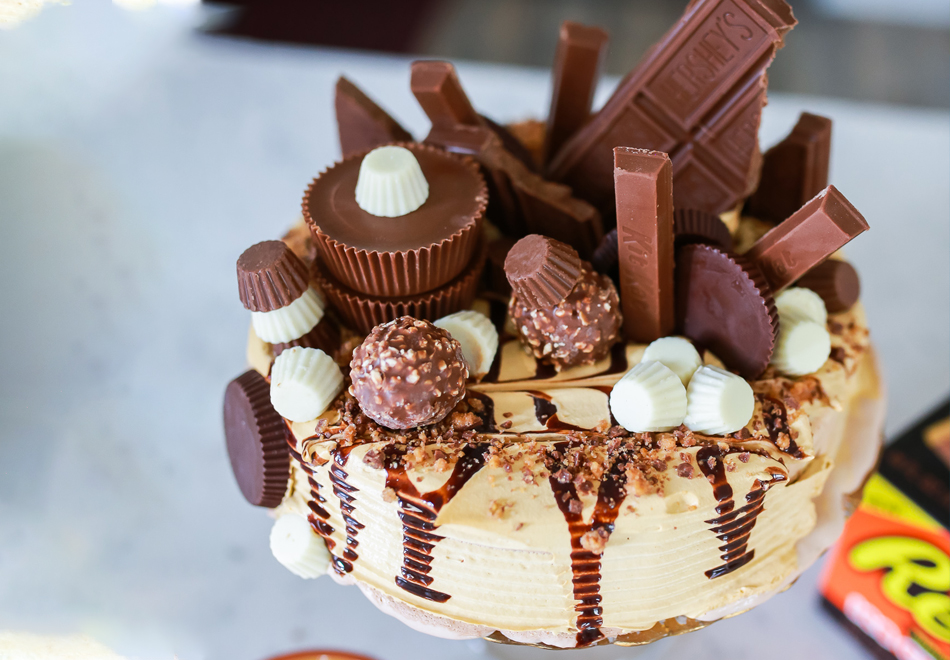 How to Cut and Serve Ice Cream Cake
Bridal showers, family dinners, summer barbecues, date nights, holidays, graduations, and birthdays—the big ones and the small ones—are all great times to serve an ice cream cake.
Whether you want layers of varying ice cream flavors, cookies, crunchies, candies, drizzles, or fudge, there's something for everyone. We offer ice cream cakes that range from simple to elaborate. Delicious frosting choices help personalize ice cream cakes made from ingredients that stay creamy even when they're frozen.
Regardless of form or flavor, ice cream cakes are great for entertaining. They're versatile. They are as simple or as fancy as you need them to be. They're premade, which frees critical time on event day. They have universal appeal—who doesn't like an ice cream cake?
Tips for Serving Ice Cream Cakes
Ice cream cakes are an easy decision when entertaining, but serving an ice cream cake without it melting does require a bit of thought and planning. We have a handful of tips and tricks for how to best serve (and decorate) ice cream cake.
Keep Ice Cream Cake Frozen
Store ice cream cake in the freezer until it's time to serve.
Thaw
Thawing is perhaps the trickiest part of serving an ice cream cake. Your goal is for the cake to be soft enough to slice neatly while still keeping the ice cream frozen. The goals is to allow the cake to rise in temperature enough to slice and eat without melting the ice cream.
Remove your cake from the freezer 10 to 20 minutes before serving. Keep a close eye on your cake. Keep it out of direct sunlight and away from other warm areas in your kitchen. Different flavors of ice cream freeze harder than others. Chocolate freezes very hard and very solid while vanilla and caramel flavors stay softer even when fully frozen. Ingredients can also make a difference, so keep an eye on an ice cream cake once it's out of the freezer.
Slice
Count the number of guests to determine the number of slices you need to make. Use a long, serrated knife for cutting. To create clean slices, dip the knife in hot water and dry off the excess before each cut. We have a quick tutorial here. Use a cake server to lift slices onto plates. Keep the cake out of the sun and work quickly to prevent melting. Once all your pieces have been cut, return any leftovers to the freezer ASAP.
Optional: Decorate or Deconstruct!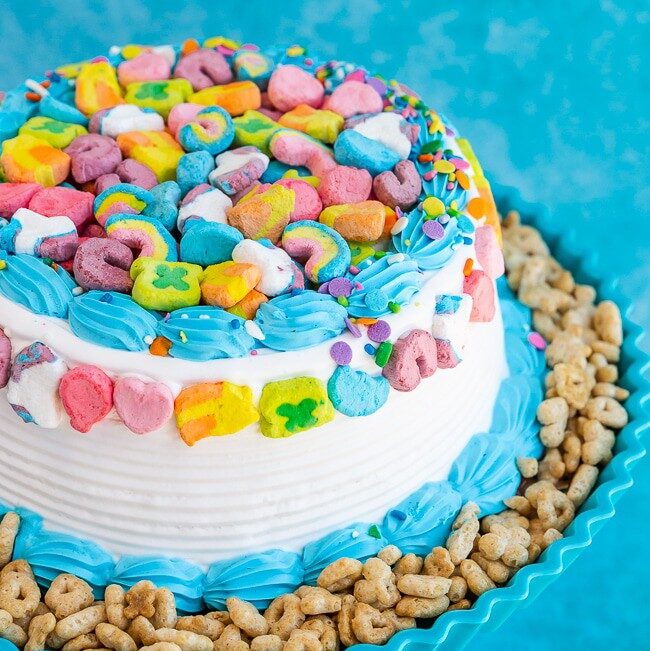 There are many ways to completely personalize your ice cream cakes. You can top them with cereal, flowers, candy, or turn them into cupcakes or cookie cake bites. We have loads of ideas in our Party Tips section.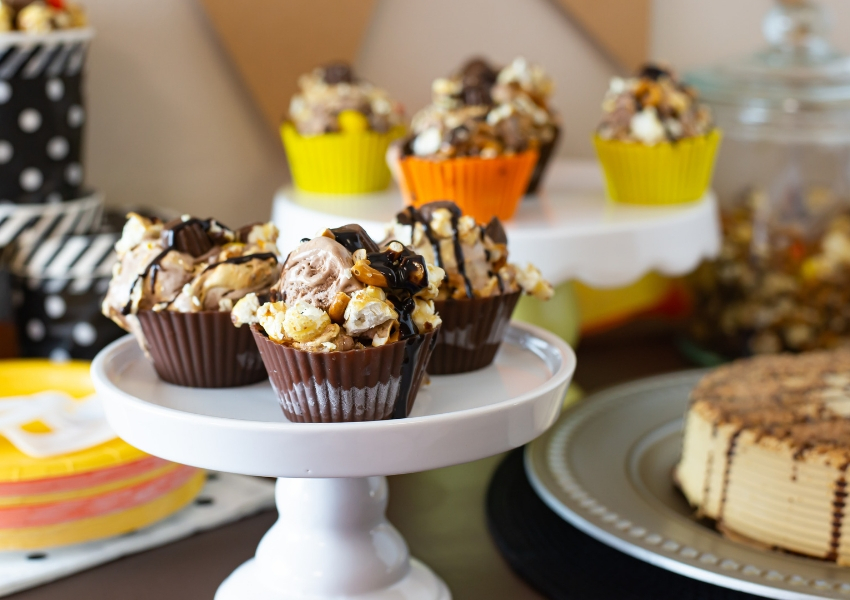 Serve
It's good to use a sturdy plate to serve ice cream cake, as this dessert can be a bit heavy. This is when you can add garnishes, like fresh fruit or melted caramel or fudge. Provide forks and spoons so your guests can choose which they prefer. Again, work quickly to ensure that the cake keeps its shape.
Enjoy!
The best part about an ice cream cake is the taste! If you take the time to follow these tips and tricks, you and your guests will enjoy the look and taste of our scrumptious ice cream cakes, and you'll find that nothing is easier than serving slices of ice cream cake.
Image credits: Tangled with Taste, Domestikated Life, Flour on my Face, Love from the Oven
Summary
Article Name
How to Serve Ice Cream Cake
Description
Bridal showers, family dinners, summer barbecues, date nights, holidays, graduations, and birthdays—the big ones and the small ones—are all great times to serve an ice cream cake. Read more.
Author
Publisher Name
Publisher Logo
Not sure where to shop? Find ice cream cakes online or at a grocery store near you.
Use our product locator