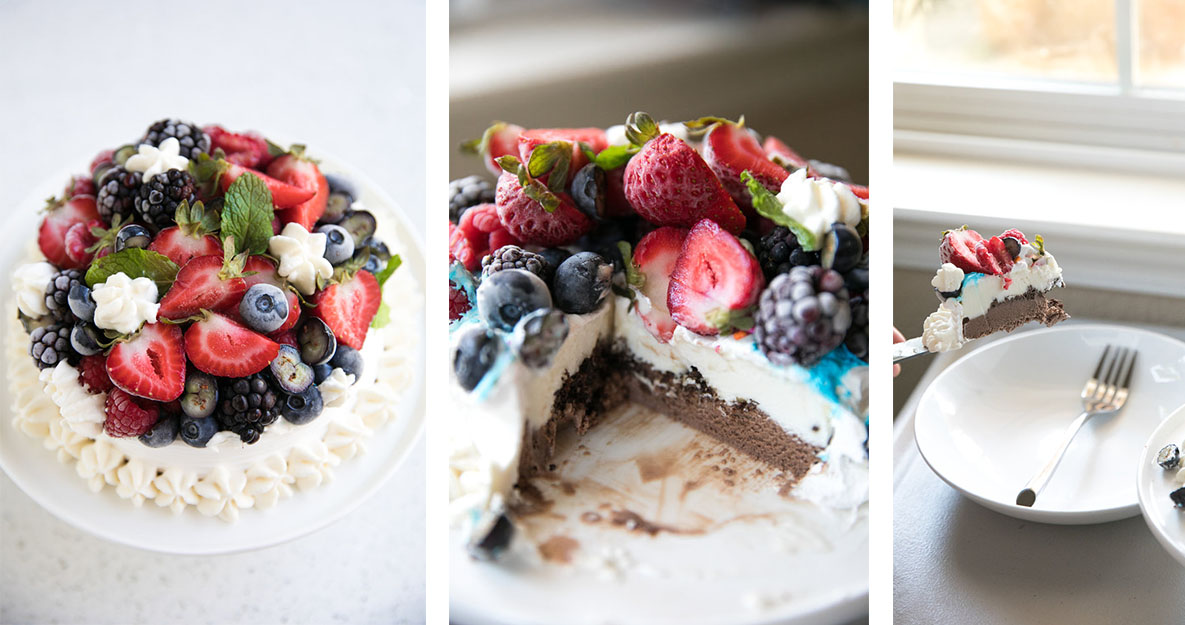 How to Decorate an Ice Cream Cake for the Holidays
Looking for ice-cream cake decoration ideas? The holidays are just around the corner; Halloween, Thanksgiving, Christmas, Kwanzaa, Hanukkah, Festivus. Doesn't it feel like they're always just around the corner? The key to enjoyable, stress-free holiday entertaining is to keep things simple and delicious, which is why ice-cream cakes are the perfect holiday dessert. Holiday cake decorations like frosty sugared fruits and festive candies or cookies pair perfectly with ice cream.
Add something special to your table this holiday season. It's easy to dress up a cake from I Love Ice Cream Cakes with these holiday cake decorating ideas. In no time at all you can have a dessert everyone will love.
What's merry, bright, and filled with joy? An ice-cream cake all decked out for the holidays. Serve one to your family and friends this season.
Let's dive into how we can dress our ice cream cakes up for the occasion.
Let's Talk About Icing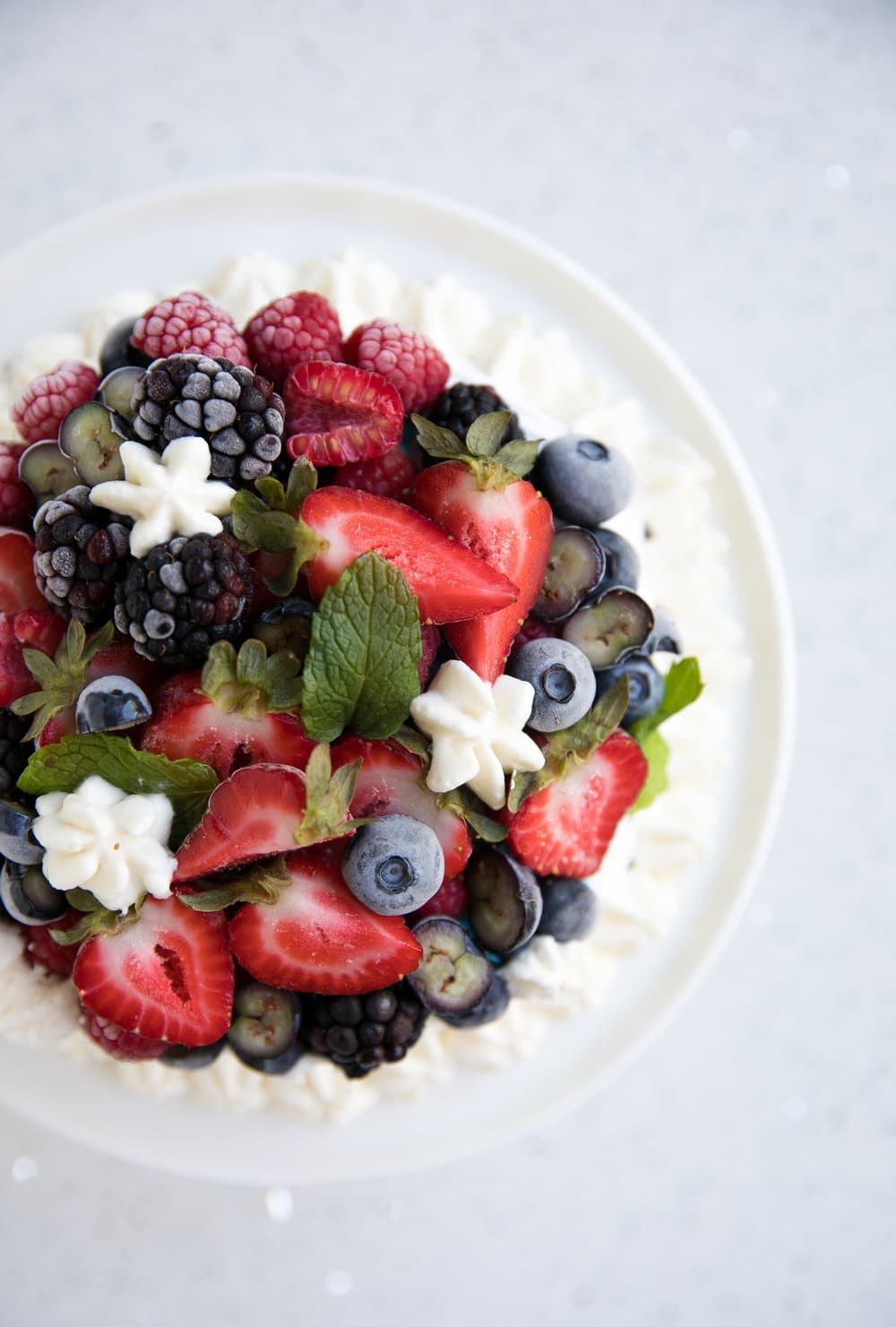 A smooth layer of icing is blank slate on which to build your holiday theme. And if you really want to impress a crowd, it even allows you to stack cakes to create an even bigger presentation that'll to feed an even bigger crowd. Stacked layers of OREO® and strawberry is our favorite, but OREO® and mint chocolate chip is also amazing. With so many cakes to choose from, you can design your own favorite combination. Here are a few tips to help you along:
Use whipped cream. Traditional buttercreams or meringues will crack when frozen; whipped cream stays smooth and creamy even after significant time in the freezer. And here's another fabulous whipped cream tip: stabilize your fluffy whipped cream by adding one tablespoon of cornstarch per cup of cream. Use food coloring to add color.
Chocolate fudge is another good choice. A rich, chocolatey fudge frosting will also stay creamy when frozen.
Ice cream also works as an "icing." Choose a complementary flavor and let it soften a bit before spreading on the cake.
After you've settled on the type of icing you'd like to use, construct your cake. Place desired layers on top of one another with an icing level in between. Keep the ice cream cake very cold; don't hesitate to place it back in the freezer for 30 minutes or so to ensure that it stays nice and hard. Adding a thin layer starting with the sides and then finishing with the top, called a base layer, of frosting to your cake helps to create a smooth surface. Freeze the cake with the base layer and then add your final decorative layer.
Savor every last bite!
Embellishments Galore!
Now that you have a smoothly iced cake, the possibilities for embellishing are endless! If you're handy with piping tools, you can add holiday greetings, flowers, leaves, faces—the list goes on and on. With a touch of color and a dash of ingenuity, you can create holiday wreaths, snowmen, Christmas trees, winter scenes, harvest baskets, polar bears, friendly ghosts, snowmen and snowwomen.
But if piping isn't in your wheelhouse, you still have an abundance of options for dressing up your holiday ice cream cake. The following are a few of our favorites:
Fruit
Adding fruit to the top of your ice cream cake is a tasty and beautiful way to take things up a notch. Fresh fruits like berries, kiwi, and peaches are simple to add to the top of your cake right before serving. In the winter, when fresh fruits are sparse, you can choose dried and candied fruits like cherries and apricots. Frozen fresh berries look gorgeous on an ice cream cake; their frosted exteriors are beautiful and wintery. Pomegranate seeds and nuts are also lovely atop an ice cream cake, as are sugared cranberries and rosemary sprigs.
Candy
Candy certainly makes an ice cream cake sweeter. Choose something basic like a dusting of crushed chocolate or candy canes or go a bit fancier with swirling chocolate curls. Selecting an overall theme is helpful when adding candy to your ice cream cake; a theme will narrow your candy selections and help you create an attractive, coherent presentation. We love peanut butter cups, mints, marshmallows, sprinkles, candy canes, candy corn, candy chocolate, candied candy, candy whatever your heart desires.
Cookies
Topping an ice cream cake with cookies is a magical combination. Be creative! Add your own favorite gingerbread cookies to the perimeter of a double stack of Carvel chocolate cakes iced with white whipped cream. Sprinkle the sides of your ice cream cake with crushed candy canes and place hand-frosted candy cane sugar cookies on top. Use orange-tinted whipped cream to frost your double stack of OREO® ice cream cakes and then top your confection with OREO® cookies decorated with googly eyes. Again, let your creative juices flow to create a delicious combination of ice cream, cake, and cookies all in one jaw-dropping dessert. But do chew with your jaw closed. It's much more polite.
Add Ice Cream Cake to Your Holiday Shopping List
If you need help finding an ice cream cake, use our Product Locator to find delicious ice cream cakes in a grocery store near you. Or order one online to have it delivered directly to your door. What could be easier this holiday season?
Summary
Recipe Name
Holiday Cake Decorating Ideas
Author Name
Published On
Preparation Time
Cook Time
Total Time
Average Rating





Based on 2 Review(s)
Not sure where to shop? Find ice cream cakes online or at a grocery store near you.
Use our product locator